EPOS Software
---

SambaPOS is one of the most trusted and user friendly restaurant management system. Thanks to its creative and impressive user interface. Vermont Technologies take pride in providing on-site demonstration, on-site setup/training, customizations and real-time support for UAE region.
Dashboard
SambaPOS dashboard is unique in its nature and its UI makes it easy to shift between each folder. It provides information to the logged-in user depending on their responsibilities. Moreover, admin can assign MSR cards to all employees and monitor their productivity on daily, weekly, monthly basis (calendar wise reports).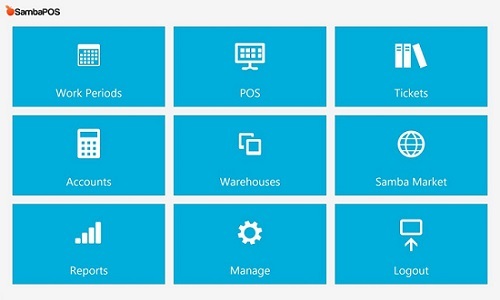 Departments
User can create departments depending on their business type. E.g.: 1 department for a takeaway counter & two or more departments in other business scenario.

Multilingual
With a continuous and long journey, Samba team has made it available in many languages.
Inventory
Managing inventory is not an easy task in a restaurant business for everyone but Thanks to SambaPOS for its simple yet accurate inventory management system. While cashier enjoys billing, stock supervisor can smoothly maintain and track the inventory.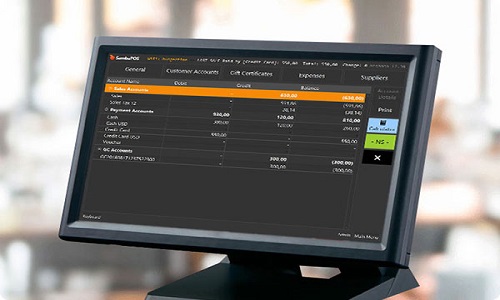 POS
SambaPOS stands distinct from other traditional POS applications with freedom to design the software to fit one's business setup. Let it be a small takeaway counter or a full functioning restaurant with deliveries, takeaway & table management, SambaPOS works swiftly and efficiently. The freedom to choose number of prints or to set dedicated printer for each menu category results in smooth & silent transactions.
Reports
The most crucial decision making can be done with a strong reporting system. N number of reports can be designed as per user choice in order to understand their business. Be it a sale or stock report, Samba is always accurate.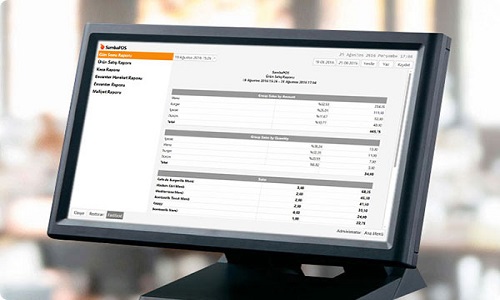 Interested in our EPOS sytem or some other services contact us today.
Get in touch
We will call you back.
Or Just Call Us on
01483-338-125